Remembering a great friend and wonderful member of Twin Towns Triathlon Club.  Nev Salmon was a member of Twin Towns for many years, he loved the sport and gave so much back.  Former owner of Kingscliff cycles.  President of the club many many times, and very much missed by all his friends.
Today we celebrate the young triathletes in the club with the intermediate race and a couple of new awards in honour of Nev Salmon.  Pat Salmon and her daughter Terese Sheers came back to club today after six years, I am sure it was a very emotional morning for both of them.  Keith Morgan came today as well, he was Nev's long time training partner and were like brothers.  Thank you for coming to celebrate young achievers.
The first award is the Encouragement Award – Congratulations Kip Freeman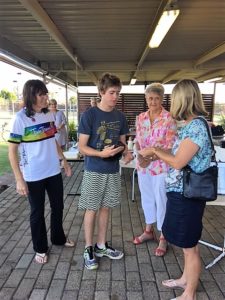 The second award is the Achiever Award – Congratulations Josie Davies and Bede Curnow
The intermediate Race winners and runners up
Female: 1st Josie Davies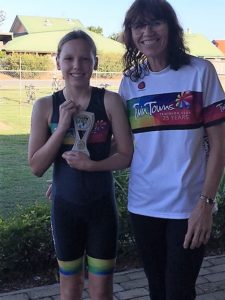 Male:  1st Jeremy Simpson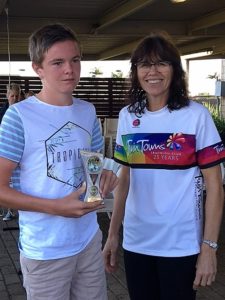 2nd Bede Curnow
Well done everyone.
If you want to come to the presentation night, but were not at the Tri this week, please call Val Lambard 0414 398 375 to advise.
Club championship next week….6.15 am start for non-competitive…6.30 am start for females and 6.45 start for males.  Please be arrive at the normal time 5.30 am NSW time. Good luck.