From Hollie
The beginning of the end of yet another wonderful triathlon season with Twin Towns Triathlon club. Club championship day. The morning kicked off with the all important championship race briefing outlining the strict rules, regulations, and safety, from the one and only Mr Bannerman.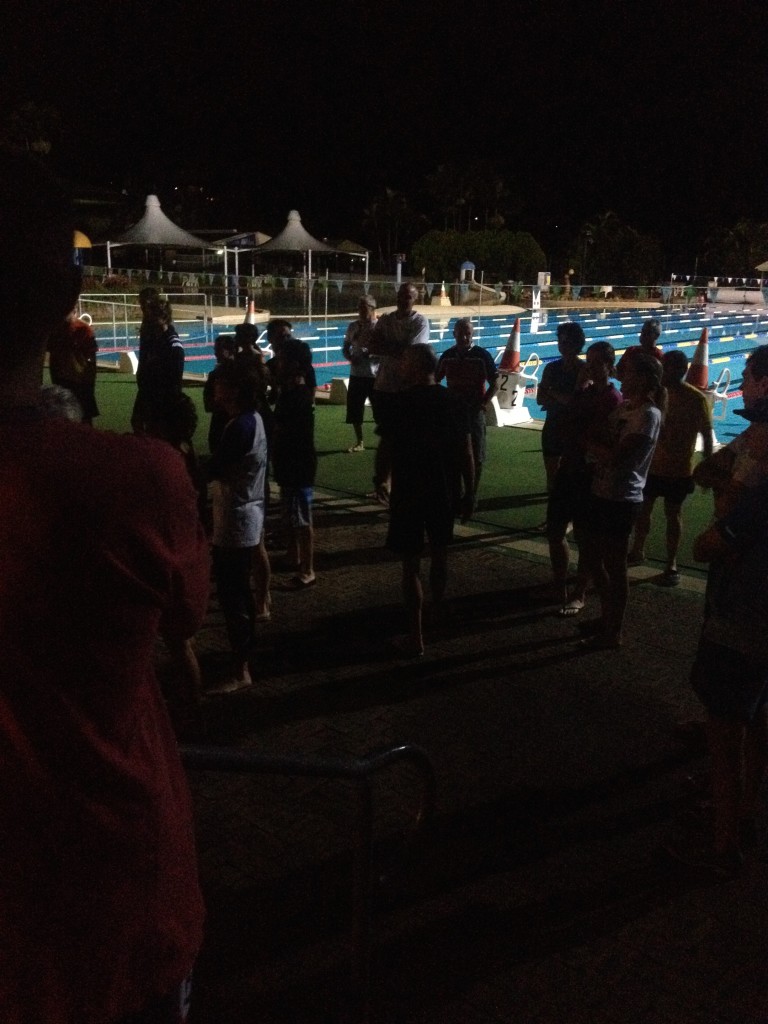 0615am and the non competitive racers took to the starting line.  0630am and the women's competitive kicked off and finally 0645am the men's competitive began.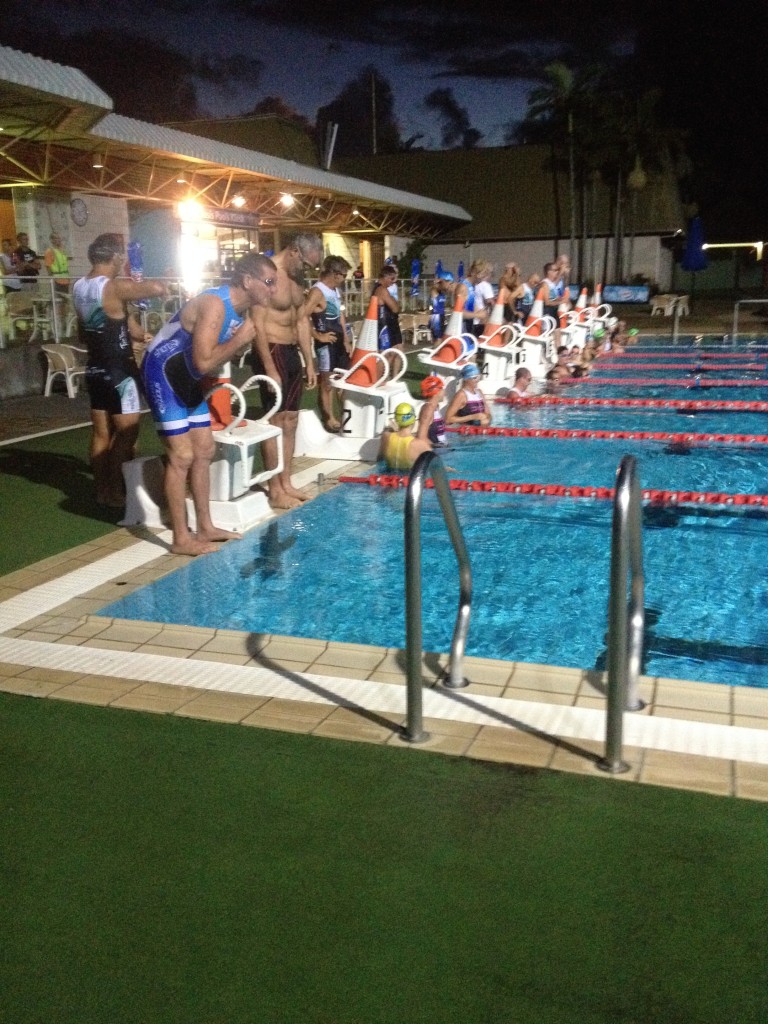 At this point the weather was looking a little grim. Dark clouds started rolling over with some light sprinkling. However, this did not deter the wonderful, dedicated, triathletes of Twin Towns Tri club. Fortunately, the weather stayed mostly dry, allowing for great race conditions with no accidents or incidents occurring. A big thank you to Stu Crawford for organising the policed traffic lights! Also a big thank you to the mo-ped patrol.
Triathlete legends, both young and old began to stumble over the finish line exhausted, thrilled, and i am sure relieved, that the final race of the season was coming to an end. There is no better feeling than running home to an excited, cheering audience pushing you all the way to the finish line.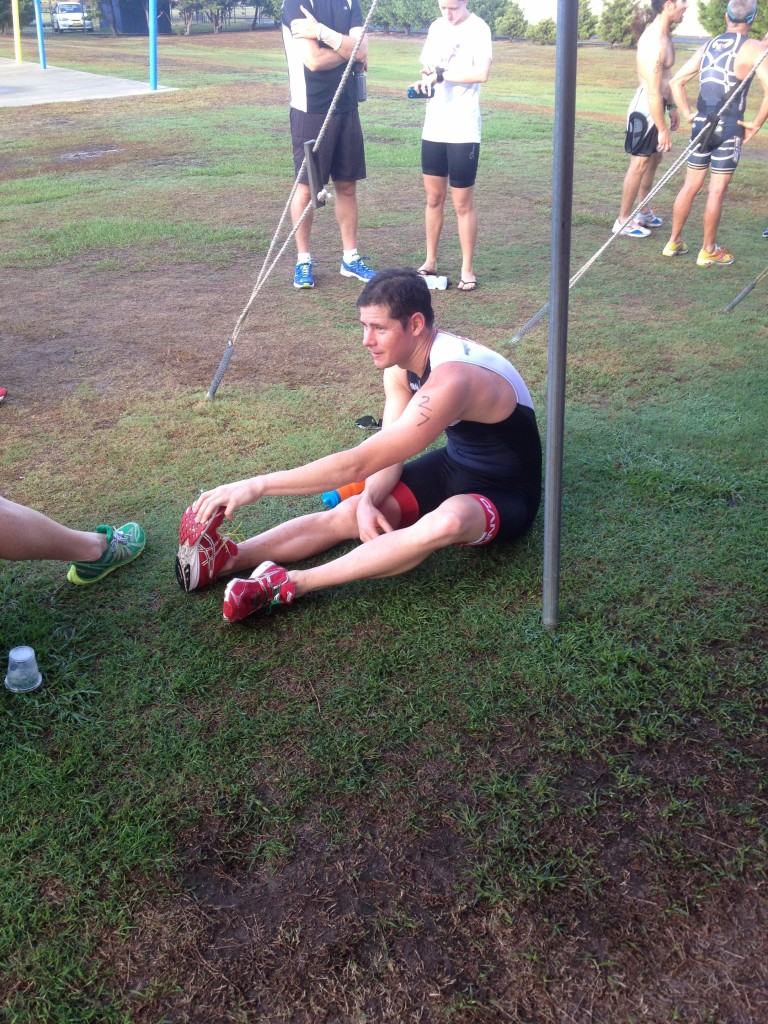 It was nice to see some familiar faces come down and support the club champs. Old friends re-uniting.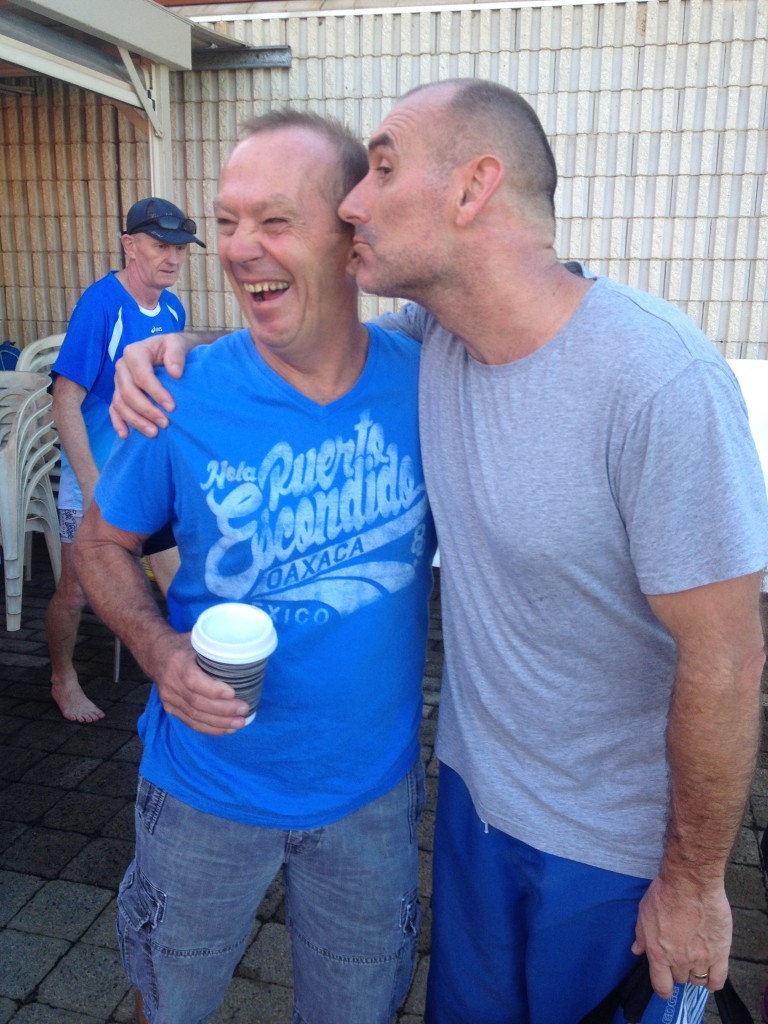 Congratulations to the club champions.
Male winner – Brandon Copeland with an outstanding race time of 44:51
Female winner – Victoria Martinenko with an equally wonderful time of 52:42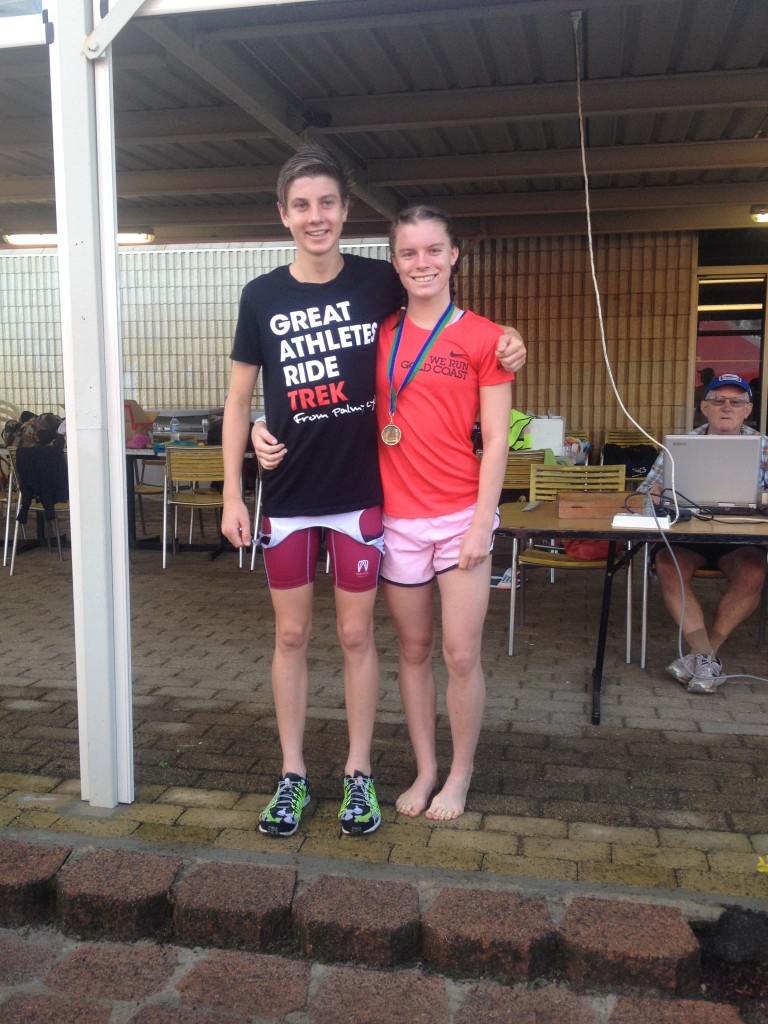 Fastest Sections – MALE 
swim – Brandon Copeland 6:06
bike – Brandon Copeland 22:41
run – Brandon Copeland 14:31
Fastest Sections – FEMALE 
swim -Victoria Martinenko 7:14
bike – Lisa Ross 26:40
run – Victoria Martinenko 17:41
CLUB AGE CHAMPIONS  Males
1st – Brandon Copeland
R/up – Travis Coleman
1st – Brendan Brooks
R/up – Lewis Saunders
1st – Dan Smith
R/up – Thomas Faircliffe
1st – Paul Woodger
R/up – Alex Gilks
1st – Ian Curnow
R/up – Marcel Van Kampen
R/up – Jim Collins
!st – Joe Ward
R/up – Not contested
CLUB AGE CHAMPIONS  Females
1st – Victoria Martinenko
R/up – not contested
1st – Morgan Monahan
R/up – Hollie Robards
1st – Peach Samson
R/up – Amanda Hall
1st – Lisa Ross
R/up – Tracey Foyster
1st – Wendy Wise
R/up – Ginny Jones
1st – Vicky Lawes
R/up – not contested
Kevin Bannerman
Trevor Lawes
Scott Styman
Vicky Lawes
Glenn Lance
Gerard Robards
Lewis Saunders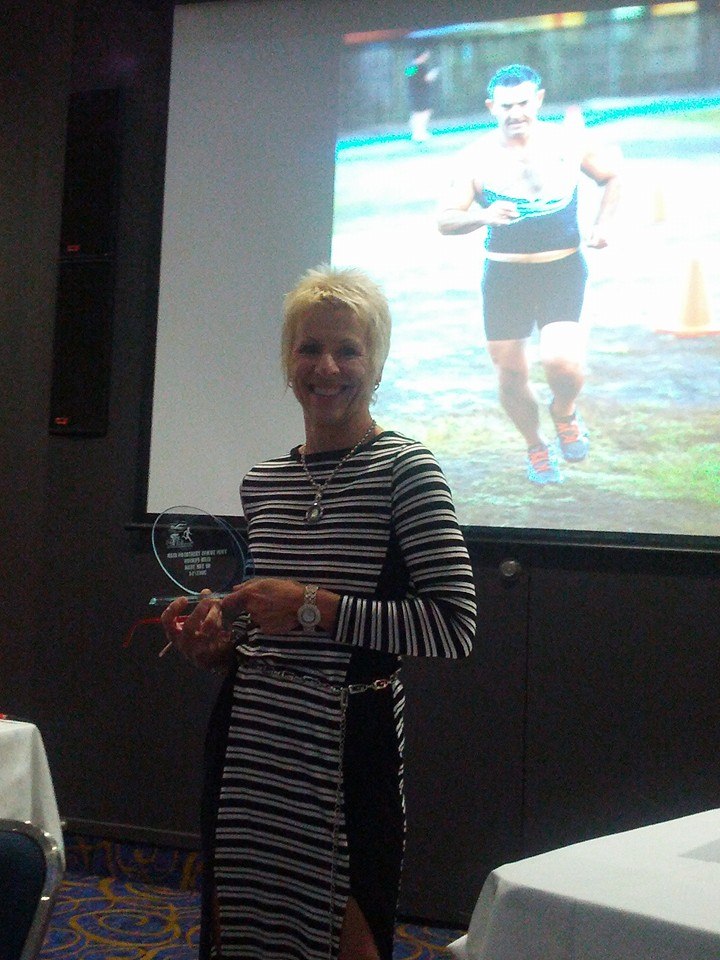 That brings another year of milestones, PB's, injuries, training, and dedication to an end. A big thank you to everyone who organised the presentation night! It was a wonderful night, and i'm sure the forfeit of the ritual sunday morning ride was appreciated.  The night was obviously too much for some of us…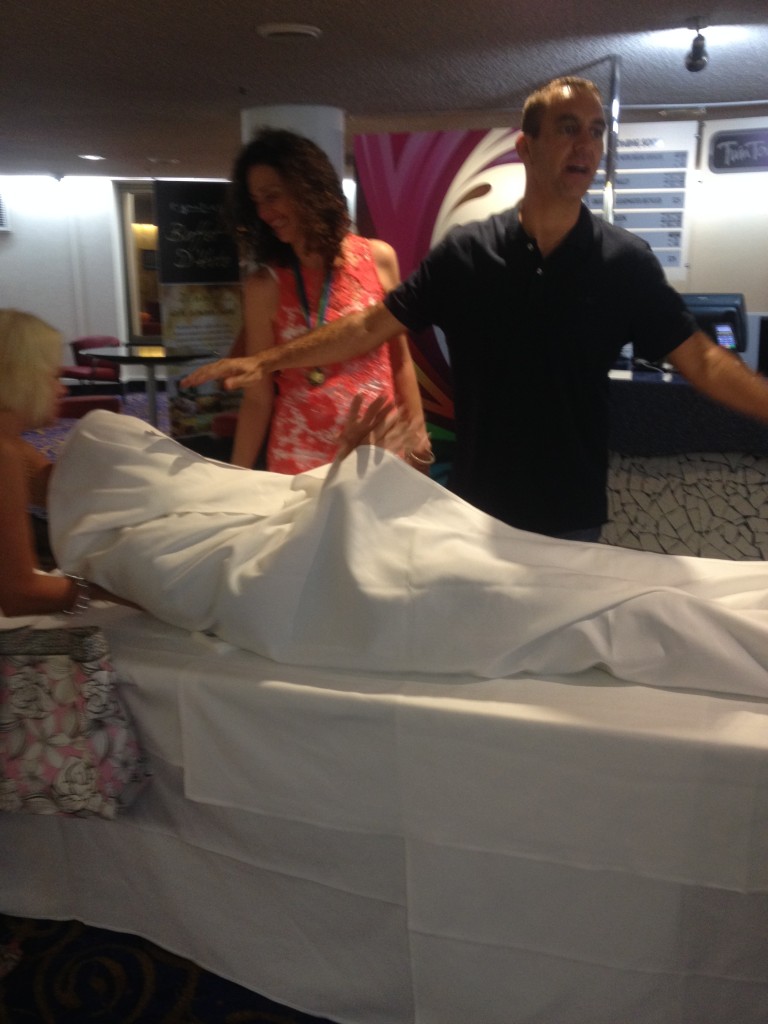 Congratulations to Jo Colja for winning the major random draw prize.
The Ultimate Trainer
– resistance changes automatically to match course gradients
– over 400+ video courses to ride
– upload your own rides via GPS and video recording then ride from home
– internet based
– create leagues and race your friends world wide
– measures : power (watts) Heart rate, cadence, speed calories
– wireless – connects via USB
– Package: trainer, wheel block, cadence sensor, usb.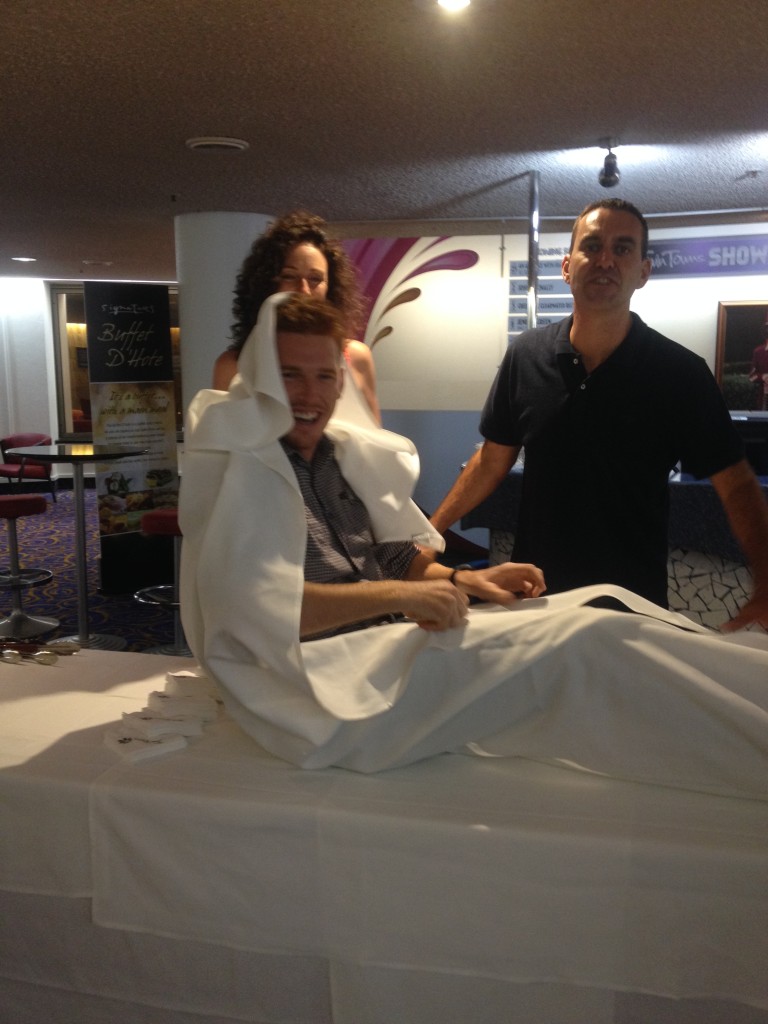 Look forward to seeing everyone next season.
Guest reporter – Hollie Robards