Race 23 12th March
We had a great last race, 27°, 62% humidity and SE winds 18 KM/hr.
Intermediate Race Championship
Hotly contested by many young and enthusiastic triathletes. Everyone raced hard, and gave it their best shot. The winners this year for the females:
Freya Curnow 1st
Amelia Nelson 2nd
The Winners this year for the males:
Jonathon Davies 1st
Kip Freeman 2nd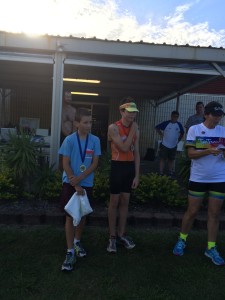 WELL DONE TO EVERYONE WHO COMPETED, AND SEE YOU NEXT YEAR…
Travis Coleman chatted about his race where he achieved the amazing result of now being the National Australian Champion. And, he is going to Mexico to race. Congratulations Travis. Twin Towns Triathlon Club is proud of you and your achievements. Good Luck next week in the Club Championship.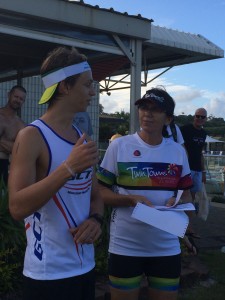 Warren Copping reached a fantastic milestone – 150 races. Congratulations.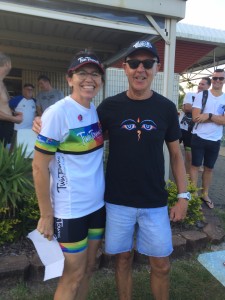 Point score Champions have been decided and once again the difference between first and second was one point. Congratulations to Will Styman 2nd Place. All the triathletes involved in the point score tussle put in their best performances each week making yet another really close finish.
Paul Woodger won the monthly handicap prize of $100, this is drawn from the four top contenders for the month, Brendan Brookes, Dave De Closey, Sharyn Klein and Paul. We done everyone.
Random draws went to Trevor Lawes, Roger Campbell, Jenny Scaysbrook, Liz Wall, Freya Curnow, Warren Copping, Guy Daveron, Peter Harrington, Richard Mourant and Michael (sorry did not get the surname).
Paul Dr. Bike talked about maintenance on the bike, of course advising that when we hear those funny, concerning noises to take the bike in for a service as it could be many reasons from tyres rubbing on the brake pads to noises in the cassette. All these problems can be fixed quickly and easily by your local bike shop.
Paul also gave a demonstration of emergency stopping. He did suggest very strongly that whenever we are riding in a situation where fast reaction times may be necessary that we should ride in the safe position with our hands on the drops and able to use the brakes quickly. Never ever ride on your tri bars through a roundabout. Safety first and always.