Competitors came from everywhere this morning; 115 Lycra clad enthusiast, which makes it very busy for Doug and the timekeepers. With that in mind can you please all understand that if you wish to start at 6:00am you must register no later than 5:30am.
Adding to the excitement this morning we were testing a new timing programme that will drag us kicking and screaming into the 21st Century. Angela the team leader from the University was pleased with the results so far and said it gave her a good insight into what is needed to ensure the programme works well.
Emily Roper did a fantastic time on her bike of 25:28. Well done Emily.
Good luck to everyone competing next week in Noosa.
Congratulations to Jenny Scaysbrook – she reached an amazing milestone today with 300 races. That is the equivalent of 150,000m swim, 4,500km bike and 1,350km run. Sure does add up when you do a few races. Well done Jen.
Sponsor voucher winners are
Leanne Collins, Stuart McGill, Scott Styman, Jenny Scaysbrook, Dave De Closey & Guy Daveron
Sponsors are
Coast Cyclery, South Tweed Supercycles, Cannibal Clothing, Kingscliff Cycles, Palm Beach Supercycles, Storm Cycles & Felt water bottle 
POINT SCORE
1 Jim Collins                    124
2 Craig Broadhurst         120
3 Glenn Lance                  119
4 Will Stymen                   118
5 Kev Bannerman            118
6 Joe Mollica                    117
7 Gerard Robards           115
8 Danny Khazen              114
9 Hollie Robards             111
10 Peter Serone              110
Reminder to all
* Working lights front and back
* Any road rule infringements will result in 2 week suspension, no exceptions
* Thank you to this week's Marshals Glen Lance and Lisa Moore
* Xmas function 6th December $30/person 'Babalou' Kingscliff Hotel – submit names up until 28th November if you are interested to attend
Marshals for next week 31st October are
Woodland Round About – Jake Mullens
Amaroo/Fraser Intersection – Kahlie Blair
Breakfast 24th October (following Presentation) –
Thank you to Vicki Lawes and Lisa Warner for a great breakfast.  We raised $41.00 for Friends of the Pound, this money has been donated already.  Thanks everyone.
Dr Bike – Talked about exiting the driveway safely onto the road.  Talked about the names of your bike frame tubes & no drafting.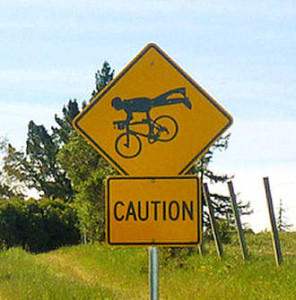 Thanks everyone and don't forget to have FUN!

This Race report was written by Val Lambard.