Race 11 of 28
Twinnies members woke to that lovely sound of rain drops falling on the roof, (read heavy down pours) but all abated prior to 0600, with the sun just breaking from behind the clouds but not enough to dry the road surface leaving it a bit greasy. Following on from last week where 3 cyclists fell from grace with minor grazing, today was slightly different with 2 cyclists heading for some extra treatment at Tweed Hospital.
Rex Butler on his first outing found the pink crosses where be decided his race was finished coming down hard. Thankfully Rex is only suffering from severe corking to his thigh and should be back on his bike soon. Then there was the pocket rocket Victoria Martinenko who found the cobblestone roundabout on Botanical Circuit a bit tricky and came adrift. She went on to finish the race, have a flying run before Dad (Ron) had a look and diagnosed a fractured wrist. This was later confirmed at Tweed Hospital and Victoria will be out of action for a couple of weeks. We wish them both a speedy recovery.
Kingy Tri is on this coming weekend and Des Gooda is still taking names if anyone would like to assist. See previous posts for Des number or Sebastian from QSM Sports.
The list is growing for this years Christmas Party and money is gladly accepted, please see either of the Julies (Lowe or West) For catering purposes we need final numbers AND YOUR $$$$$$$$$$$$ this coming Saturday.
The uniform order has been sent off to Cannabil, and all things going well, we should have them back before Chrissy.
House Keeping- when running along Darlington Drive, please keep to the right of the white line, some have been creeping out onto the roadway forcing the intermediate competitors further out.
Doctor Bike focused his talking on correct cornering techniques following this mornings crashes demonstrating the correct body position- move your body weight to the outside, pushing down on the outside pedal and more pressure on the outside handlebar. Also ensure you have adequate tyre pressures 100psi.
Tri Coach Des spoke on how hard it is to maintain your peak fitness, suggesting the need to focus on performing your best in one of the disciplines, mixing it up each week.
Marshalls for next week
Amaroo/Fraser Dr: Scott Collins
Pink X's : Angela Hodge
Ash Roundabout: Darren Jones
Woodlands Drive RAB: Michelle Jones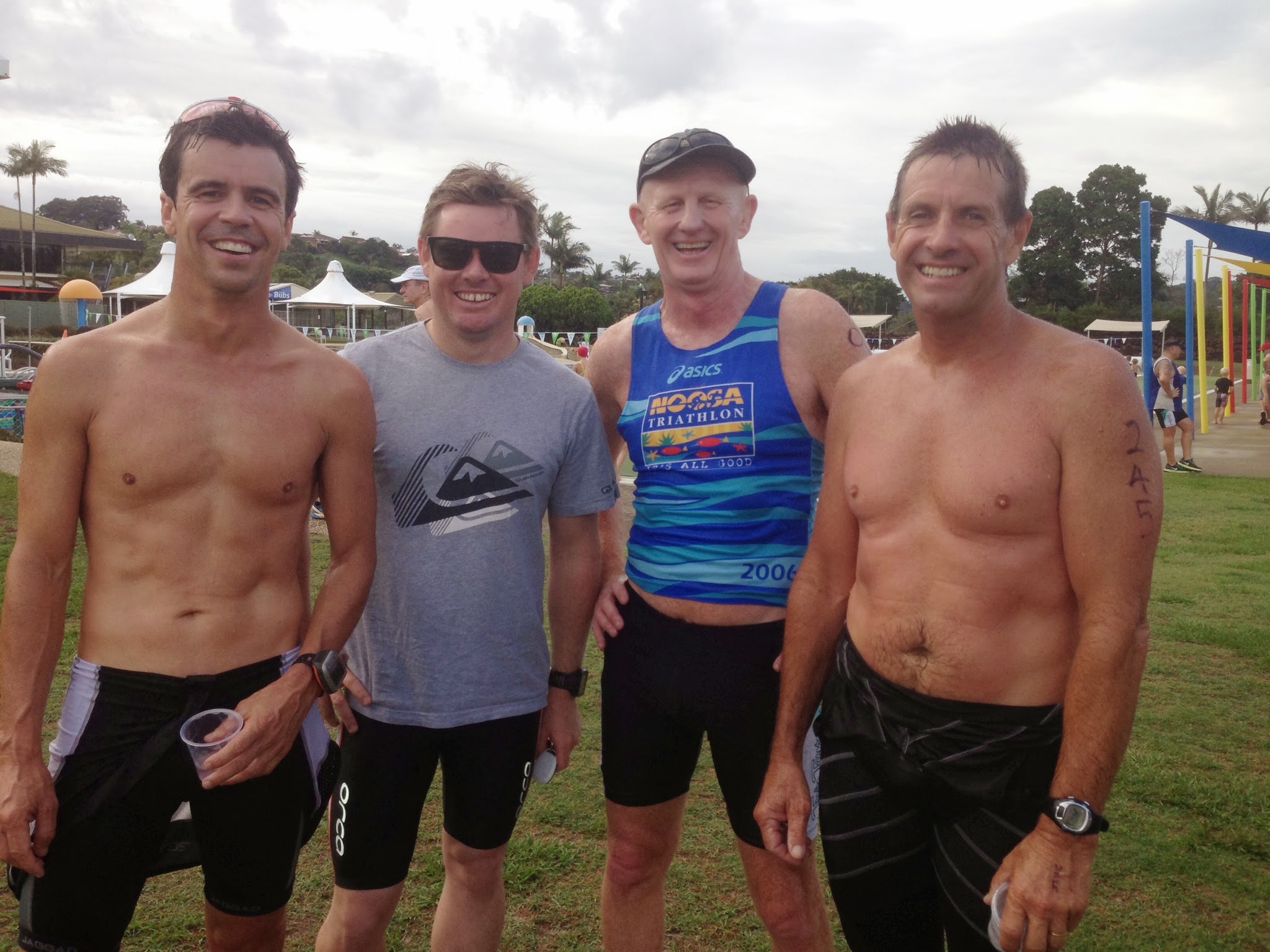 I still need 7 volunteers to fill the priority marshalling positions at Fraser/Amaroo and Woodlands Drive Roundabout and then 15 spots going at the Pink X's and Ash RAB. If you can help please have a look a Marshalling Roster and choose a date that suits.
Random Draw Winners today
Vaughan Skelly, Hollie Robards, Kip Freeman, Guy Davoren, Julie West and Bella Pidcock
Remember to support our weekly sponsors, Kingscliff Cycles, South Tweed Cycles, Cannabil, Storm Cycles, Train Race Recover, Palm Beach Supercycles and Felt Cycles
WEEKLY POINT SCORE
| | | |
| --- | --- | --- |
| 1 | Gary Cooke | 218 |
| 2 | Lewis Saunders | 204 |
| 3 | Dave Proudfoot | 204 |
| 4 | Guy Davoren | 203 |
| 5 | Will Styman | 201 |
| 6 | Scott Collins | 198 |
| 7 | Warren Copping | 192 |
| 8 | Terry Simpson | 191 |
| 9 | Vicki Lawes | 188 |
| 10 | Vaughan Skelly | 184 |
Stu Crawford
Twin Towns Triathlon Club