Race 3 of 28 – First Points Race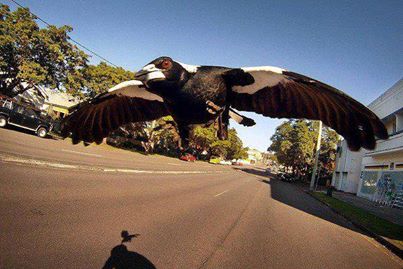 Another fantastic roll-up for Twinnies Tri Club, with over 100 competitors and still old (previous) members returning along with new members. One returning member unfortunately did not check the bike course and headed up to and along Terranora Road. Please, if you know of people attending, take them for a drive or at least make sure they check the course –  before heading out.
With many members racing over the off season in world class events it was a welcoming site to see them back here on their home track, one member who competed in the 70.3 Ironman Race on the Sunny Coast boasted of her PB, Ang- its a long season, George Levitt used to watch his watch feign a leg injury and walk from the tennis courts and then at the end of the season show his true colours. George if you have internet whilst heading to Base Camp for a little stroll in the Himalayas.
Doctor Bike Junior
Paul Woodger discussed the need to have your helmet chin strap and that funny twisty knobby thing at the back correct adjusted. Those clip things need to be adjusted so they are just under the ears, that knobby thing needs to be tightened- so according to Paul, you're almost squeezing your brains out your ears and the chin strap needs to be tight enough that you can comfortably place two fingers between the chin strap and your chin. Placement of the helmet is correct when you place two fingers above your eyebrows and you can feel the helmet.
LOST PROPERTY
Marshalling – again!!!
We are still looking for volunteers for our marshalling points – We Must Have Marshalls At Fraser/Amaroo Intersection and Woodland Roundabout. At this point in time I have NO nominations for our Double Distance Race on 19 October. If you can assist please let me know via the Contacts Page,  and that goes for every other Saturday – here is the link to the Marshalling page, we need everyone to help out- FOR  just one Saturday, you can still get a race in- just see Doug.
Next Saturday we see the first of our 'healthy breakfasts' following the presentation- its a great oppoturnity for business people in the club to showcase their business- A $200 donation will cover the cost of the breakfast, you get to promote your business, it will be promoted on the clubs website, emails and facebook page. We have 6 breakfasts planned for the year so if you're interested drop me a line with the Contacts page
If any one is after accommodation at either Noosa – 1 Room with Rob Gilles – located a short walk from Transition on the Run Course or a Ground Floor 3 bedroom apartment at Mooloolaba at Alexandra Headland -(Headland Tropicana we are just about to cancel our booking so if your interested let me know ASAP. )
Random Draw Winners this Week
Julie West, Bruce  Charge, Thomas Faircliffe, Angus Borne
Milestones
Julie West 150 Races completed-
Marshalls for 5 October 
Fraser/Amaroo – George Saunders
Pink X's  – Lewis Saunders
Ash RAB – Paul Woodger
Woodlands RAB – Dance Wilson's
Remember to turn up for next Saturday's Breakfast- the last normal race before daylight saving kicks in on Sunday morning!
RANDOM TRUTHFUL FACT – ROOSTERS TO WIN THE 2013 NRL GRANDFINAL ON SUNDAY

Stu Crawford
Twin Towns Triathlon Club