Gang
Just a little off season chat from Twinnies Tri Club
We're back at the pool for a 'sign on' Saturday 7th September. This is not a race day, but anyone signing on will be eligible for 35 points.  A program mailout will be hitting your letter box in the coming weeks/month as well as an update via email and this page.
The first official race 'qualifying' will be
 Saturday 14th September.
The Last race of the season will be 22nd March 2014.  Last point score will be 15th March – thats when some will be away at Mooloolaba. 
Here is the start of our photo collection for this season
Guess what part of the body this is??
Our New VP Heidi Sowerby out doing some off-season training came unstuck, and caused a little swelling to her ELBOW
Heidi, wishing you a quick recovery.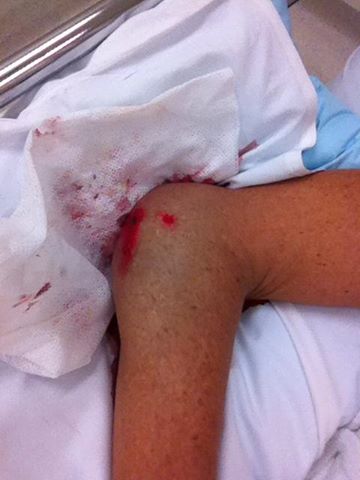 In an attempt to re-live his Iron Man Days, Ross (Rosco) Ferguson has gone under the knife at Tweed Hospital. The surgeons will attempt to work some magic and put some life and fluid movement back into his knee. Hope to see you running down at Cooly on Saturday morning soon. Hey Ross is that an attempt are playing the Air Guitar , or are you just flexing for the nurses?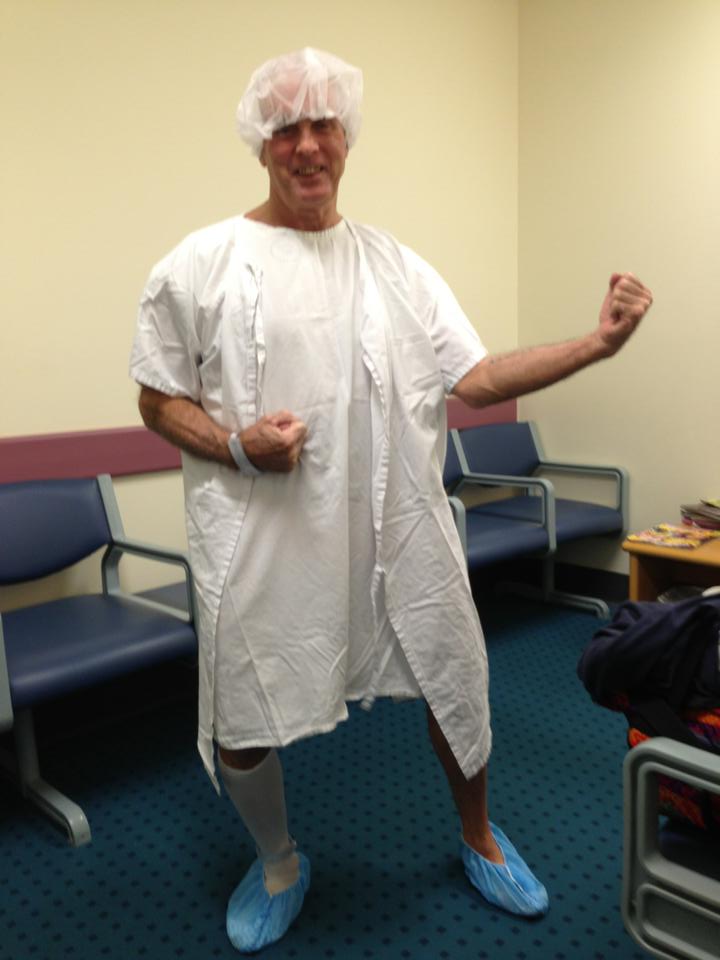 Stu Crawford
Twin Towns Triathlon Club